At Abington Pre-School, Abington Community out of School Club and Abington Annexe Sports we aim to help our children stay safe whilst out and about.
Green Cross Code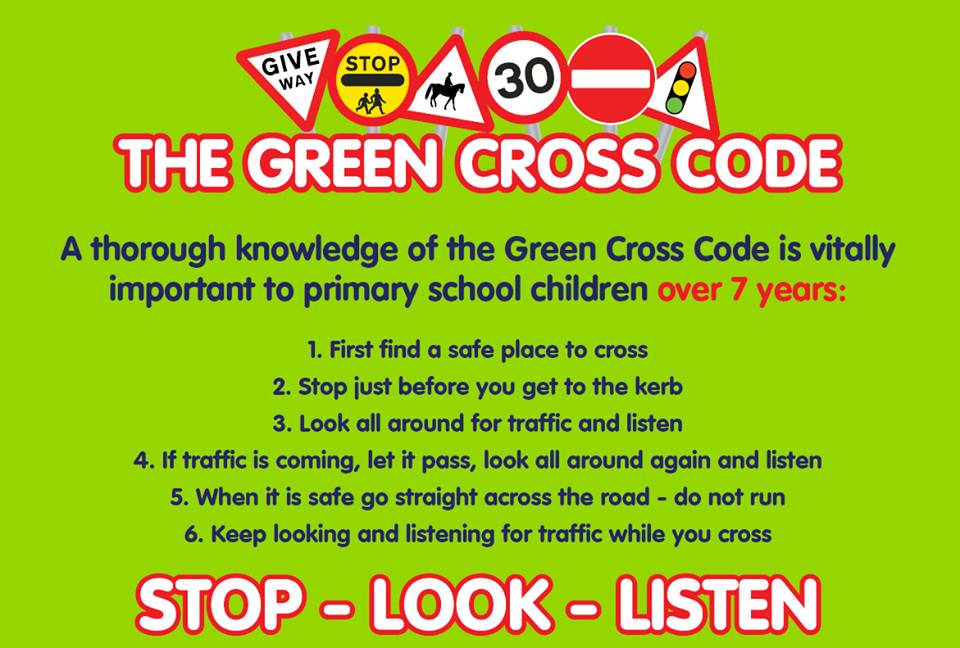 Please take time to talk through the Green Cross Code with your child.
Roadwise: Green Cross Code
Useful links:
BRAKE
BRAKE, the road safety charity have lots of useful information regarding road safety for children:
Road Safety GB
Road Safety GB has links related to pre-school aged children: Road Safety Pre-School
and also links related to primary school aged children: Road Safety – Primary
Be Safe Be Seen
Please consider that you and your child(ren) could wear reflective or high-viz items whilst walking to and from pre-school/GAPS or school in the dark.